So we've gotten some snow lately.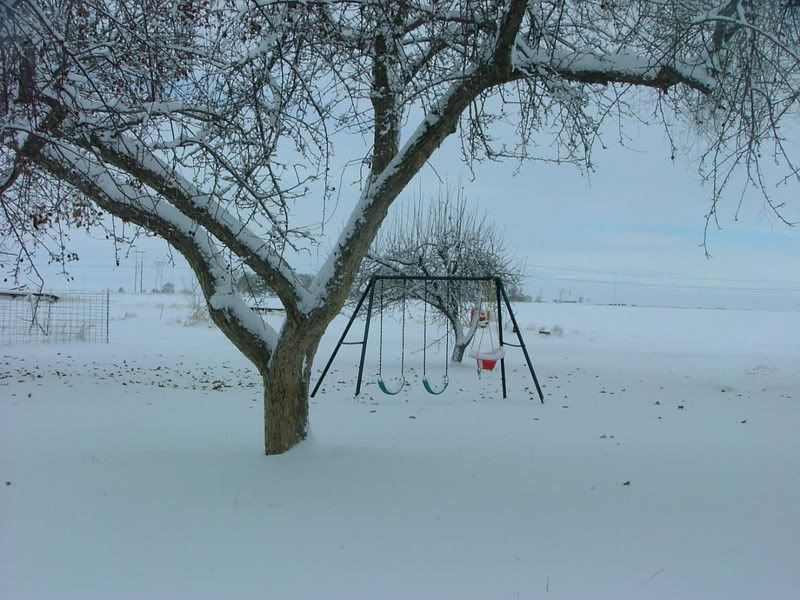 Not near as much as the Oregonians (Oregonese? Oregonans? Oregonish?) have gotten, not by a long shot.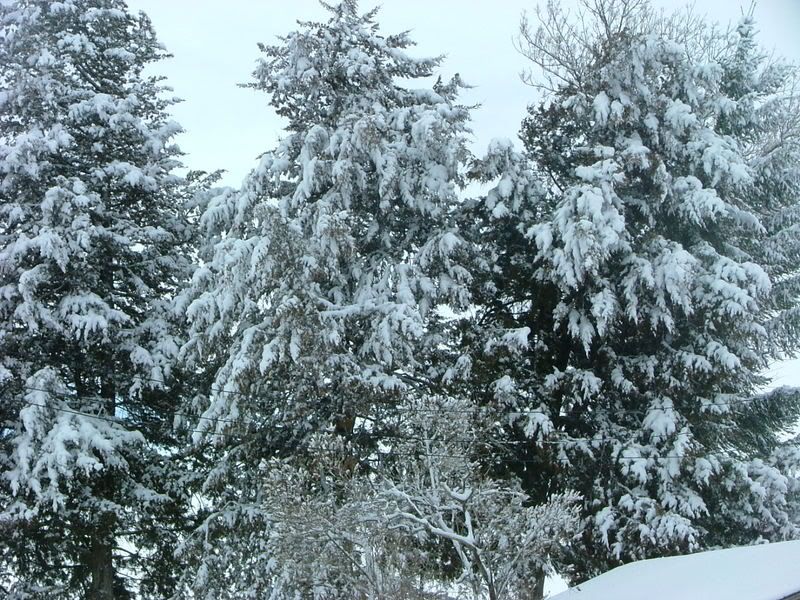 For example, we can still make it to the bathroom.
It's been a lot, but no more - so far - than usual. *And* it looks to melt within the next few days so that we won't have to pack the next storm on top of this one, which makes getting out of our 1/2 mile (more or less - I really don't have a clue) driveway easier.
Here's one of the kids heading out to chore with her dad. She doesn't leave his side when he's home.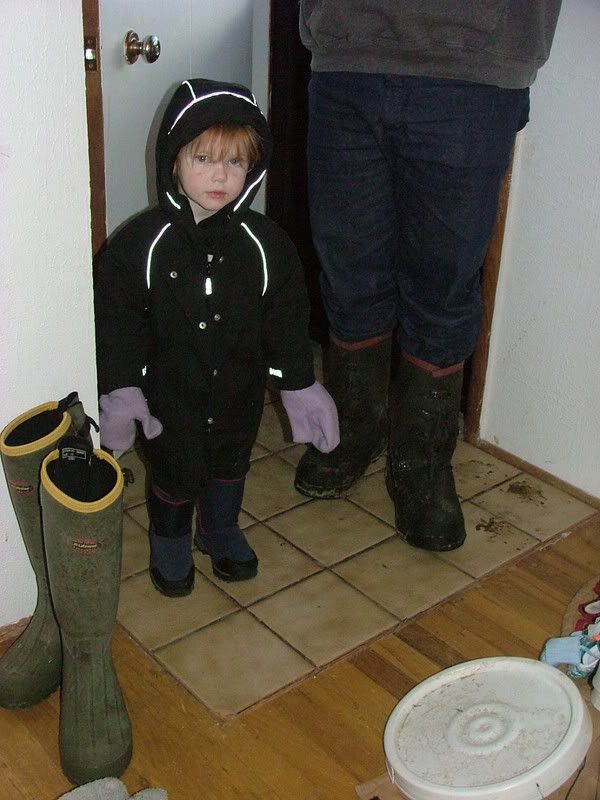 Now for the chicken question.
I have this problem. I've moved the chickens into our shed to protect them from the wind as much as possible. I don't think I've mentioned anywhere on this blog how much wind we get. We get some wind.
So every morning I walk in to water and feed, and every afternoon I walk in to water and gather eggs. And every dad-blame-gum time, I'm tripping over chickens. I don't have that many chickens! Yet every time I walk in, I have chickens run up to me, turn around and act like they're either pooping or laying an egg. Yet they're doing neither. Every dad-blame-gum time.
Can anyone explain this behavior to me? Please?
I'm starting to feel like they think I'm more handsome than I am.