We really do.
About two weeks ago I looked out our front window and saw this.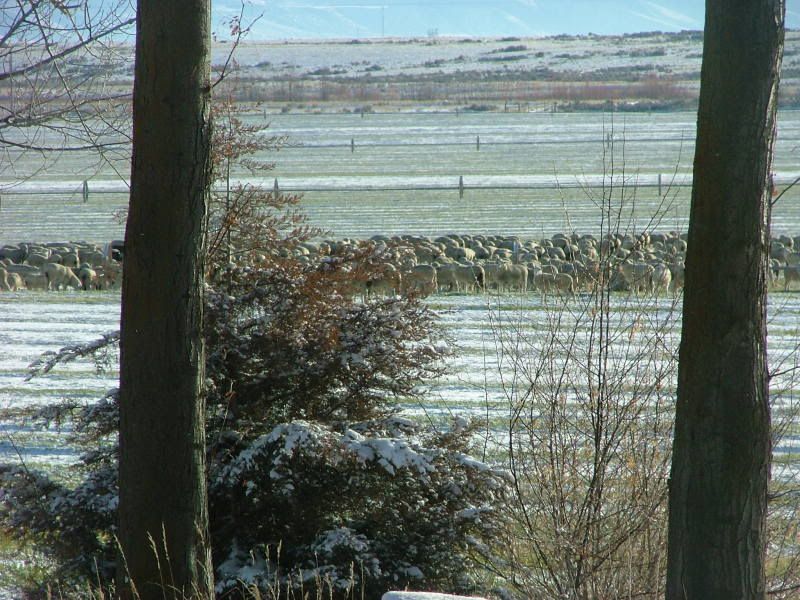 That's a lot of sheep. Judging by the number of marker sheep in the herd, there were at least eight hundred. They spread from one edge of my camera lens to the other.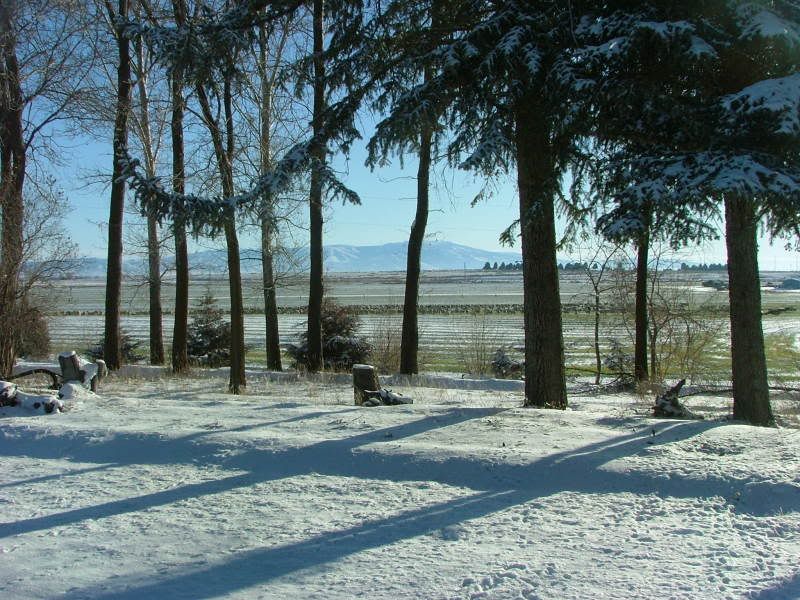 I took this picture as they were being moved from one of our neighbor's fields to another, right past our house. A few of them decided to come visit my husband's small flock of sheep. The herder had to come push them back onto the field.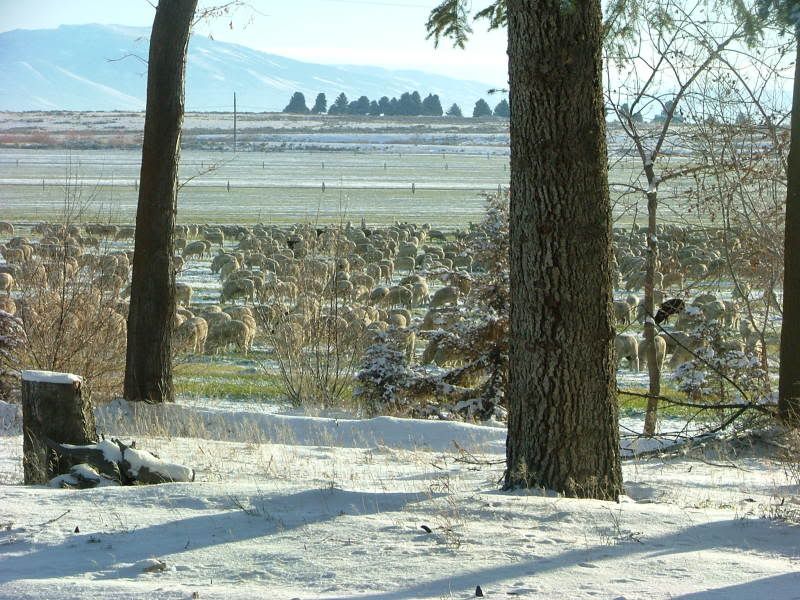 This is the herder and two of his working dogs. He was moving constantly to stay warm in that cold and wind.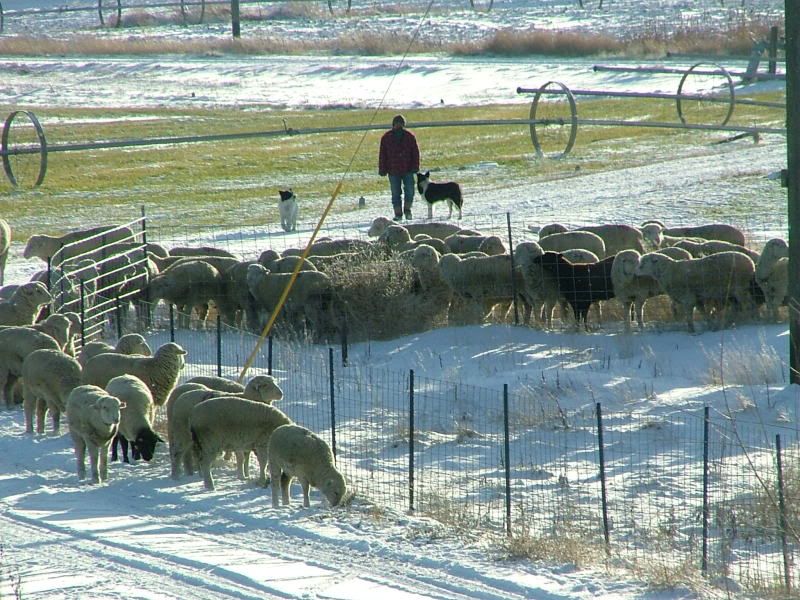 His sheep camp was set up in one of the fields and he stayed there for almost two weeks moving the sheep from field to field.
There is one large sheep buyer in this area. He buys up thousands upon thousands of lambs from around Idaho, Utah, and Nevada. He rents fields from farmers and puts the sheep out there to glean. He was lucky with these fields - they had new green barley on them. Most of the fields don't have so much food on them. On those fields, he buys the junk sugar beets from our local sugar beet factory, trucks them out, dumps them in the field in rows, and lets the lambs finish on those.
And the sheep industry wonders why people don't like to eat lamb these days. Our lamb is delicious. Our lamb isn't finished on rotting sugar beets.