I was flying over the East Coast, my soul sinking at the sight of brown. Such a deadening color.
I had left Ireland some hours before and had watched their green coast line disappear behind me, somehow fooling myself into believing that the world I was re-entering was going to be as beautiful, as open, and as exciting. I was flying back to Utah. It was not as beautiful, open, or exciting.
I had gone to Ireland as an apprentice in the
Communicating for Agriculture Exchange Program
(they're now the Communicating for America program - they really shook things up with their name change). The program was such an incredible opportunity. They took care of matching you up with some possible apprentice opportunities (my choice was horse stables in England or Ireland - I ended up choosing Ireland from four choices they gave me, the other three were in England) and handled the working visa paperwork, you took care of the rest. Your employer gave you room and board and a small stipend in exchange for you working your ass off for them. It was a sweet deal for a college-age American who was horse-crazy. If we're ever in a position to host an intern from another country through this program, we're doing it.
(sorry for the blurriness of the photos that follow - they are pictures of pictures. haven't figured scanning out yet)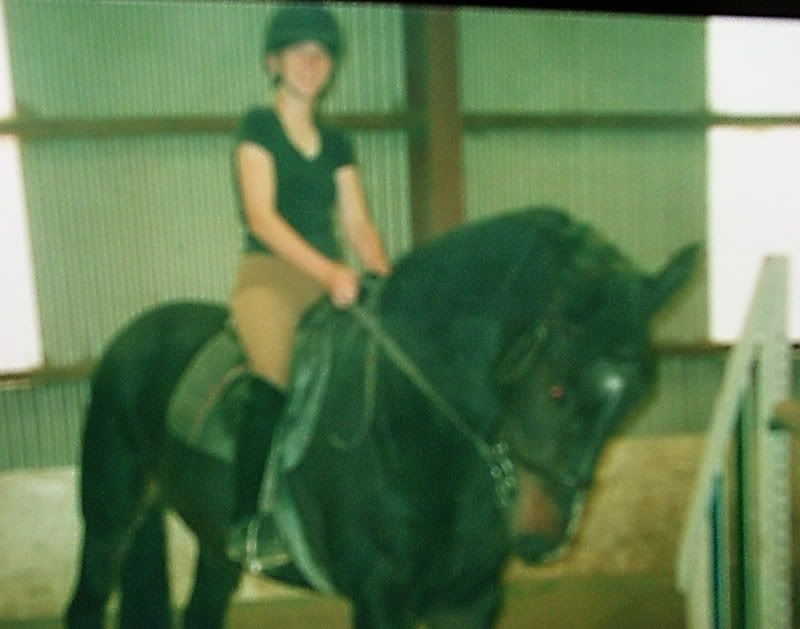 I landed a position with Carrickmines Equestrian Centre near Dublin. They were very generous. I worked for five days a week, from dawn to dark (except for in the winter when I worked from dark to dark), got one free riding lesson a day, a 100 pound stipend per week, and a flat to share with other stable hands - I was the only American. EU workers came cheaper, I think.

It was a really good deal for me. I got to learn to jump - something that was outside of my means in America - and I got to travel anywhere within a few hours distance (most of Ireland) on the weekends.

This one's for my sister-in-law - we were discussing Irish hot chocolate the other day. It's an experience.


I met a lot of people there who changed my life - the way I looked at America, the world, myself, others. It was an enlightening, if sometimes painful, experience. Tony and Hillary, a very kind - and fun - couple who played polocrosse at the stable, were very influential. I remember that when I first met Tony, it was two days before I could understand a word he said. He was from the west coast of Ireland. By the time I left, six months later, I could tell you where someone was from in Ireland, and even parts of Wales, by their accent.
Then there was Simone. Simone Fottrell. Or Simone Fotrell. Or Simone Fottrel. I'm sure it's the first spelling, but I've got to cover all my bases. I lost track of her and can't find her information. Simone Fottrell. Maybe she'll get bored and google her name, my blog will pop up, and we can reunite. Simone Fottrell. Like a made for tv movie about friendship. A very sappy movie. Simone Fottrell.
Maybe someone from Carrickmines will follow the link back to my blog and know somebody who knows her and let her know she's being looked for. Simone Fottrell.
How many times does the name have to appear for it to come up first in a google search, hmmm??? Simone. Fottrell.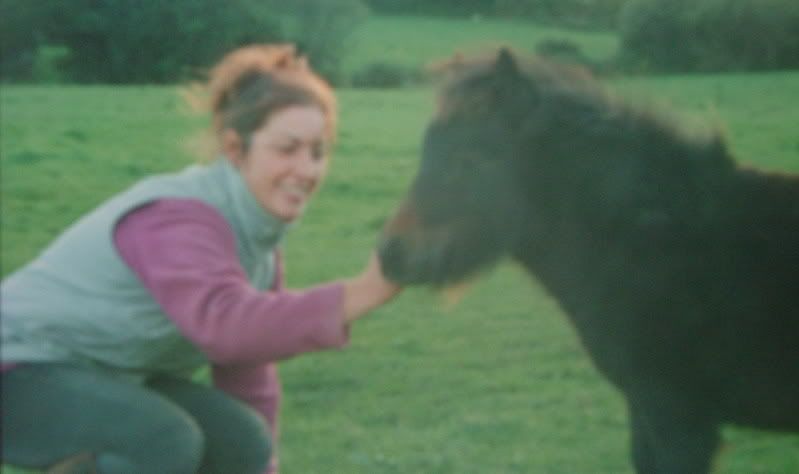 Anyway, Simone was the best friend I had over there. She worked for a wealthy young jumper (named Sarah also) as her stable manager. They rented a small side-stable at Carrickmines. Simone was a great jumper in her own right, a good horse trainer, a great riding instructor, and she really cared for those animals. She was the one who dragged my prissy LDS behind into Irish culture, pell mell, no holds barred. Well, some holds barred - I never drank. But I did go to pubs and dance clubs with her and a group of girlfriends. We both got something out of it. She got a loyal 'designated driver' (which in Ireland means a member of the group who doesn't drink so that they can keep all the rest of the girls in the group who are getting drunk off their trees from going off with random men) and I got to learn to let loose and have fun. I also got to meet some great Irish jumpers, get some kick-ass jumping lessons, meet some really fun guys.

So, Simone, if you read this - contact me. Pretty please.

When I left Carrickmines and flew back into the States, I knew I wouldn't be going abroad again for a very long time. It's been eight years and with finances tight and young children, I really don't know when I'll get the chance to travel again. And travelling, while fun, is just not the same as *living* there and working there.

Maybe that's why every year at this time, I remember the brown coast coming into view and I get sad.