In a rare - and short - break from our fall winds, I gathered some food from our homestead. I found two things:
A beautiful display of fall colors...
and the second installment of "food that looks like naughty body parts".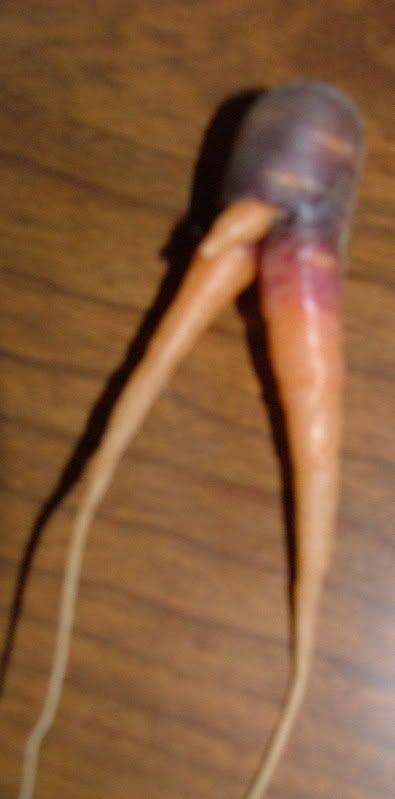 Sorry it's so blurry. I'm not so good at close-up photography. But even with it being blurry, you can tell two things. He has spindly legs, and he's not an American carrot.
(I don't think he's circumcised.)