My sister brought over some organic apples she'd picked.
My neighbor lent me her
Victorio Strainer
.
My daughter offered her help.
My son tried to stand up by grabbing onto my sweats and pulling them down. That gets old halfway through the first time. My son got put on my back where he giggled and kicked and encouraged my daughter in her work.
Have you ever seen a Victorio Strainer? Have you ever *used* a Victorio Strainer? This is my new kitchen obsession. For applesauce, you quarter the apple, remove the stem, steam the apple, and put it through the strainer. That's it. What comes out one side is the applesauce. What comes out the end is the skin and seeds. It's brilliant. And a four year old can do it.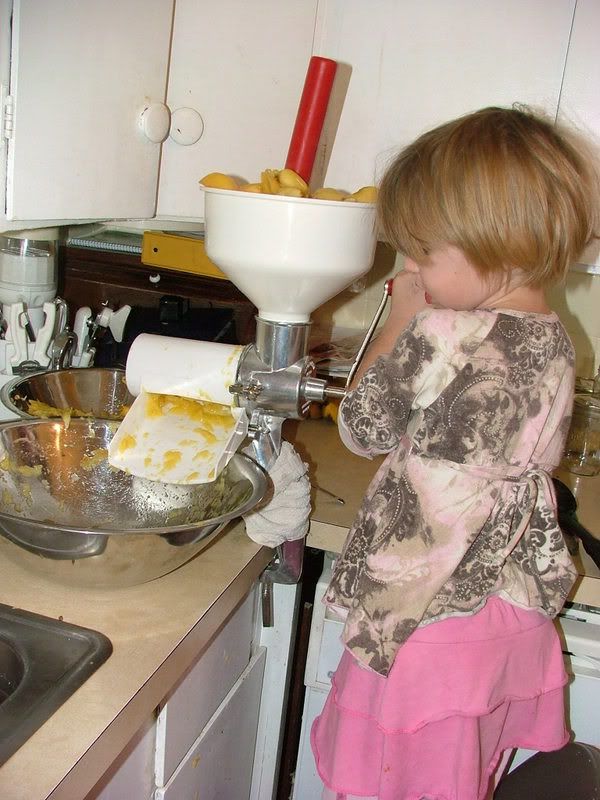 Look at that! Four quarts of applesauce. Ready to go.
I'm a relative newbie at canning - haven't done too much of it. I thought I had all the bubbles out, but obviously I didn't. Next time...