Our cherries had a bumper crop this year. Sure, it was a few months ago, but I'm just now getting around to putting the pictures up. We have a plum crop ready to be harvested, so I thought I'd better take care of the cherry pictures.
The couple who lived here before us loved trees. They tried to get as many different types of trees to grow here in the desert as they could. These pie cherry trees took to the climate and proliferated. We have some up by our house along the driveway and quite a few down in what Hannah calls the "forest".
It was fun for the girls to pick the cherries, though most ended up in their mouths or fed to goats.
I picked cherries for a long time - they were very patient.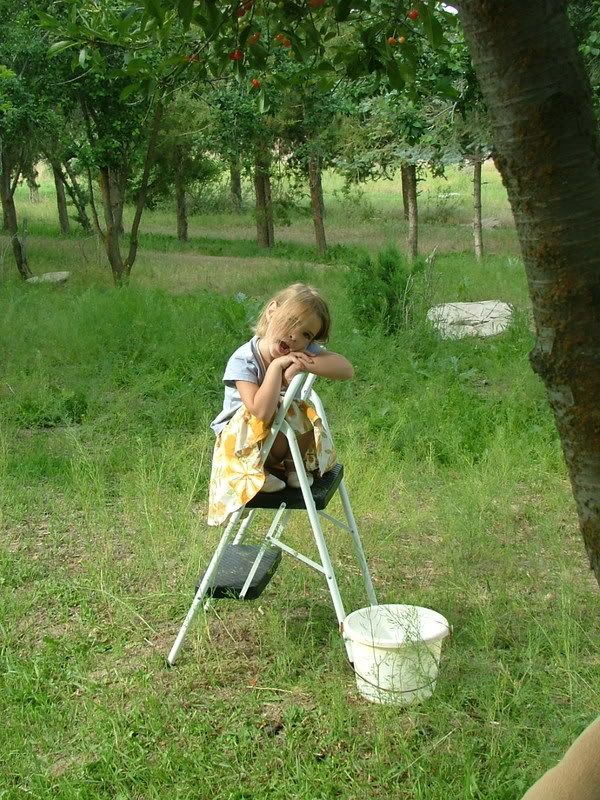 I washed, dried, and flash froze the cherries, dumping them after being frozen into freezer bags to use for pies. We're already down to bags because the girls love to eat them frozen.
We had so many cherries that my sister came out and we picked a bunch for her family also.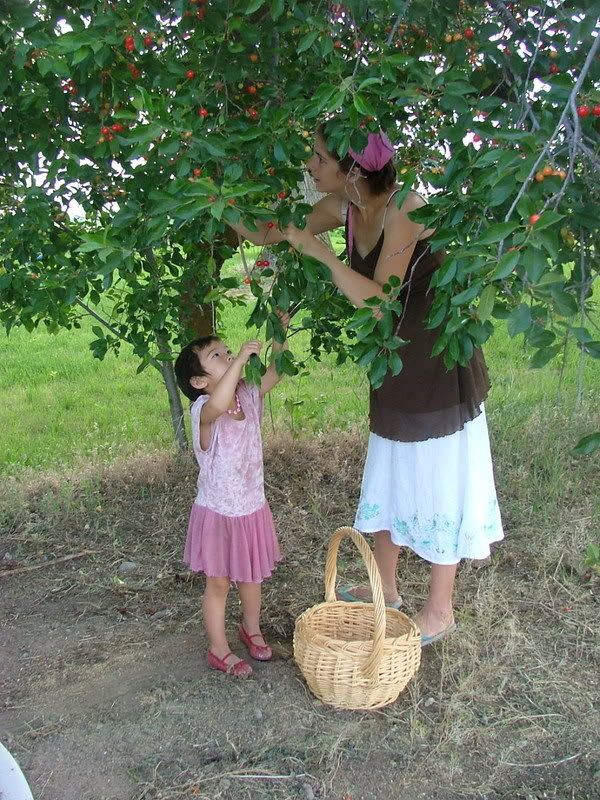 The goats wouldn't leave her alone. Her son was a bit nervous about them.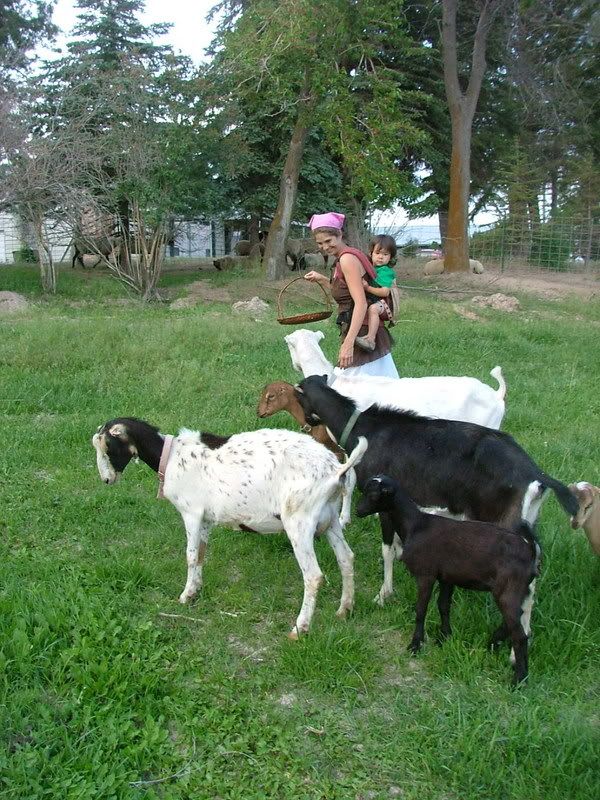 Before she left, she made us some cherry/lemon ice cream. It was amazing. She can come visit us anytime.
Notes for next year: Prune the "wild" young trees in the orchard. They're growing straight up, so we're losing the majority of the harvest there - even the birds can't eat them all.