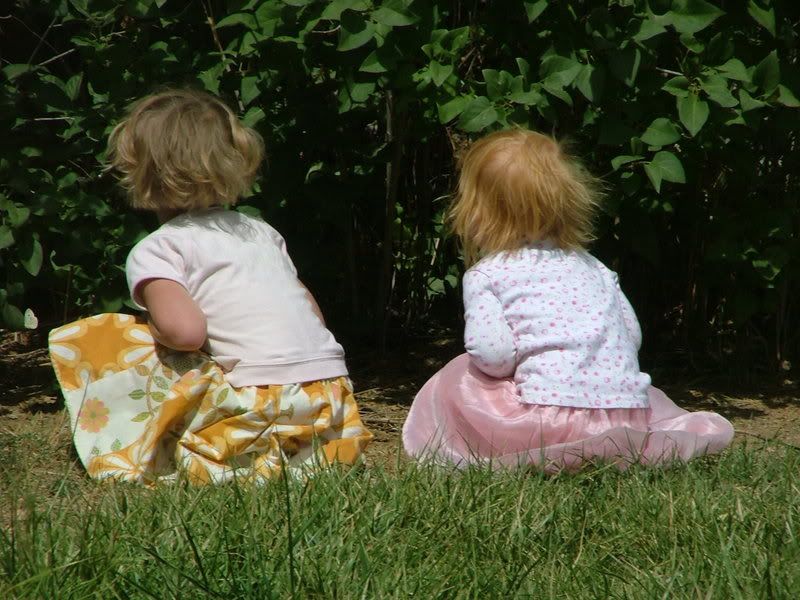 *sigh* Yeah, I hear them too. Poor things. I was able to keep the girls distracted enough for a few weeks that they didn't notice that A) Desiree was no longer "fat" and B) I was always moving their play away from the lilac bush.
Unfortunately, Desiree is gone. Disappeared. Probably kaput. No more. Owl dinner. And her kittens, still just three week old babes at the time, were very hungry and yowling up a storm. I left them as long as I felt comfortable, hoping that Desiree would come back, but she didn't and as the kittens got louder, the girls noticed them.
So, in they come, putting my marriage on the rocks. My husband has a "thing" about house cats. Even if they're starving orphans.
Want to meet them?
This is Marie. She's a loner who likes quiet laps to cuddle on.
This is Toulouse. He's a tiger who likes trying to beat up his sisters, but I think he's going to be a big softy who likes to sit in a window seat and look down on humans and dogs alike.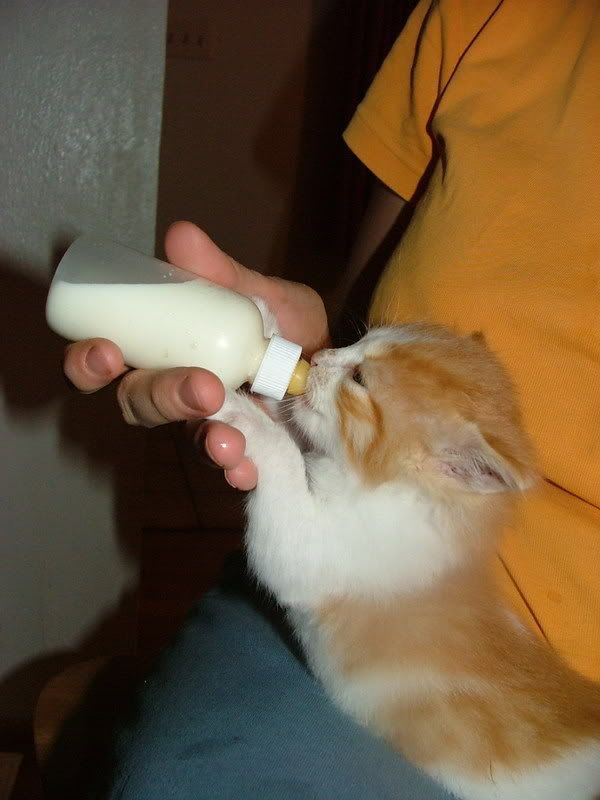 This is Beep Boop Beep-beep Boop Beep Boop Bee. But you can just call her Beep. I got clearance to give her that nickname as long as I remember her full name. She likes pulling Marie around by the tail and romantic walks on the beach.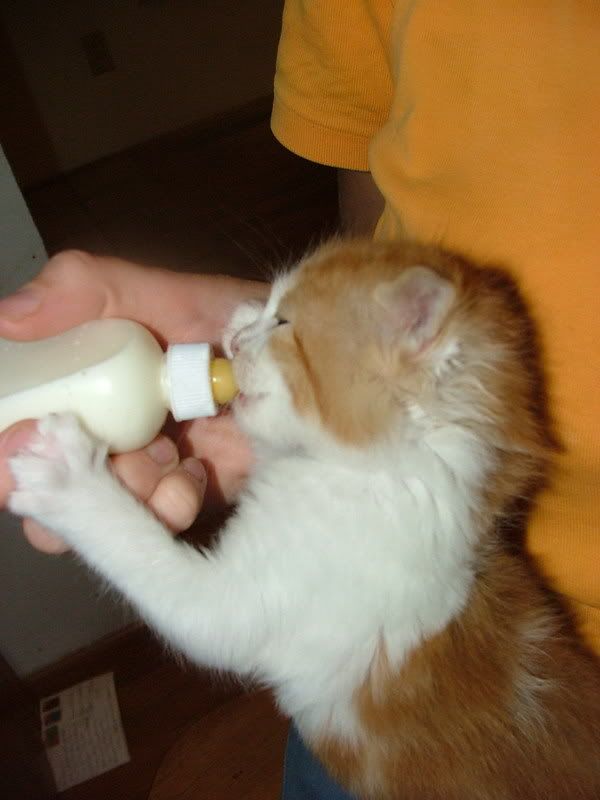 Their grandma is a wonderful mouser - think I'll be able to make barn cats out of them?