Never doubt that a small group of hungry, committed caprines can clear your land. Indeed, it is the most thorough thing that ever will.
-
loosely quoted from Margaret Mead
We have some bushes around the property that we don't just want trimmed, we want gone. Goats are good for that.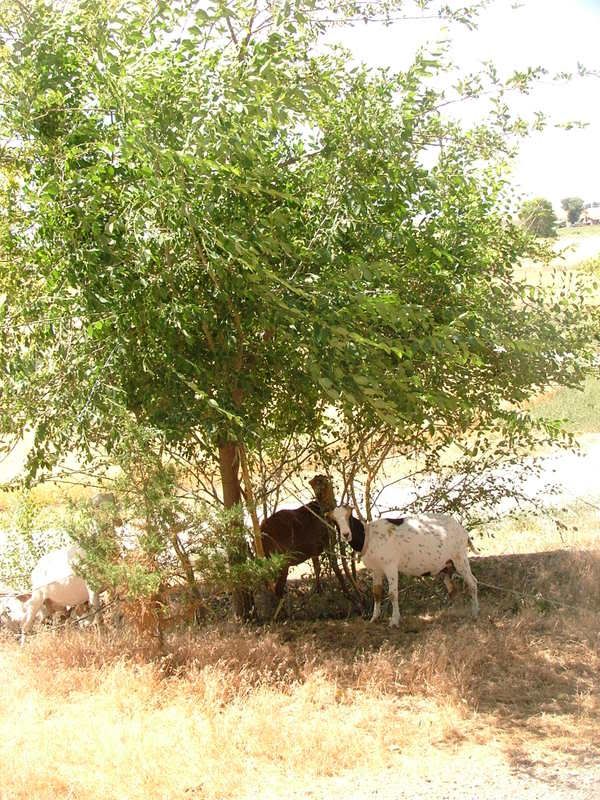 After milking this morning, I put the four goats around this big bush. When I staked them out, the bottom of the bush was thicker, all the way to the ground, than the top of the bush.
You can see how seriously they take this. They began stripping leaves, then moved on to twigs, and then they even went after the bark.
That's Tamari - isn't she sweet? She's the favorite 'round these parts. See the dearth of bark behind her?
So how long did it take the goats to destroy the bottom of this bush so thoroughly? Forty-five minutes.
This is Physion. She moved on to the smaller bushes surrounding the big bush.