Want to know the story behind the current header picture?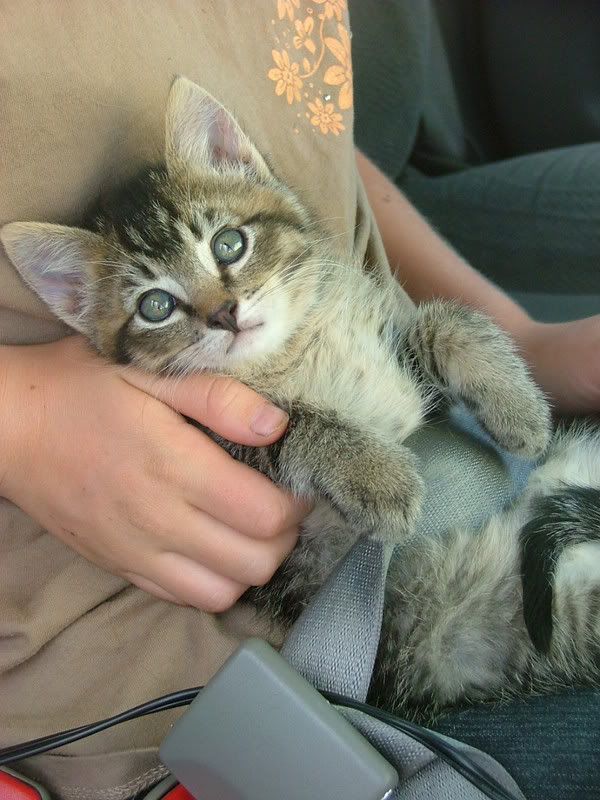 This is the daughter of one of my best friends. She's a sweetie. She stayed with me for a few days and then went to the hospital with me for Grayson's MRI to help watch my daughters, who adore her.



While she stayed with us, she went out to my husband's work with him one day and saw a litter of barn kittens. She's been bugging her mom for a kitten for awhile. She called her mom and begged. Her mom and dad said ok. AS LONG AS IT'S A BOY.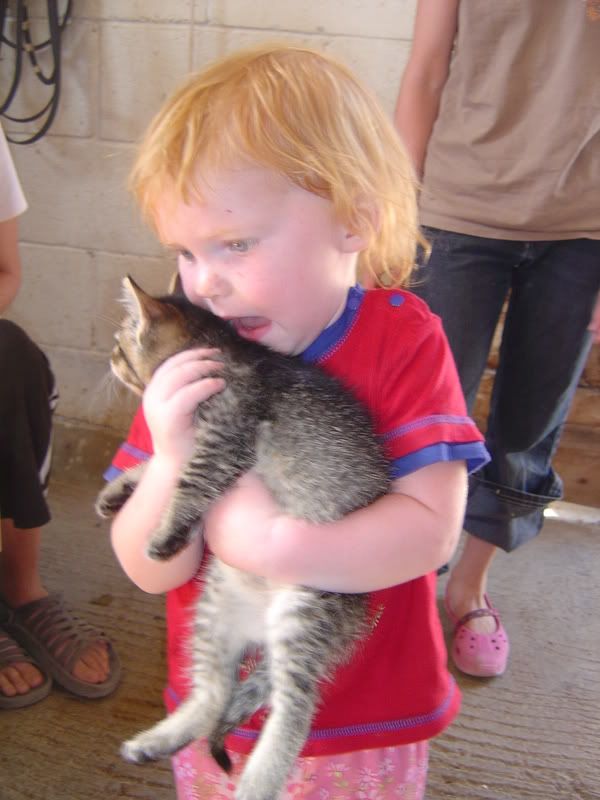 The kitten was a huge hit for the few days it was here. Every kid staying with us at the time wanted to hold him constantly.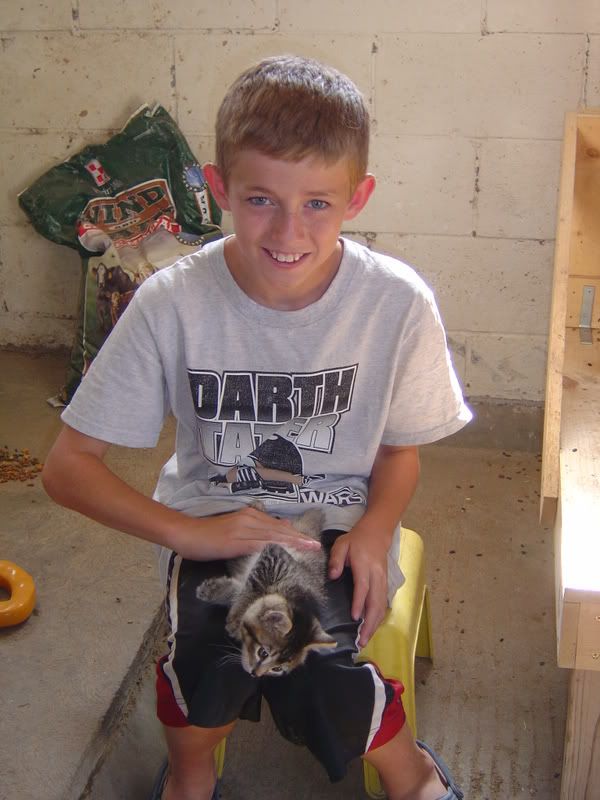 When we were almost to her house, I told her she could get the kitten out of its box and put it on her lap, as long as she was careful not to let it get away. I did not need a kitten under my feet.
Smart girl that she is, she buckled it in. Isn't she beautiful? I love this picture.

For the life of me, I can't rememember this kitten's name. Pepper, maybe? Hannah could tell me, but she's off making a marshmallow and almond cake. I need to go check on that....
But 'Pepper' is very happy in his new home, and that girl is thrilled to have a cat.