These three studs are in my freezer now. I actually contemplated keeping the white one but he was getting too protective of his girls. That's a cullable trait on a farm with small kids.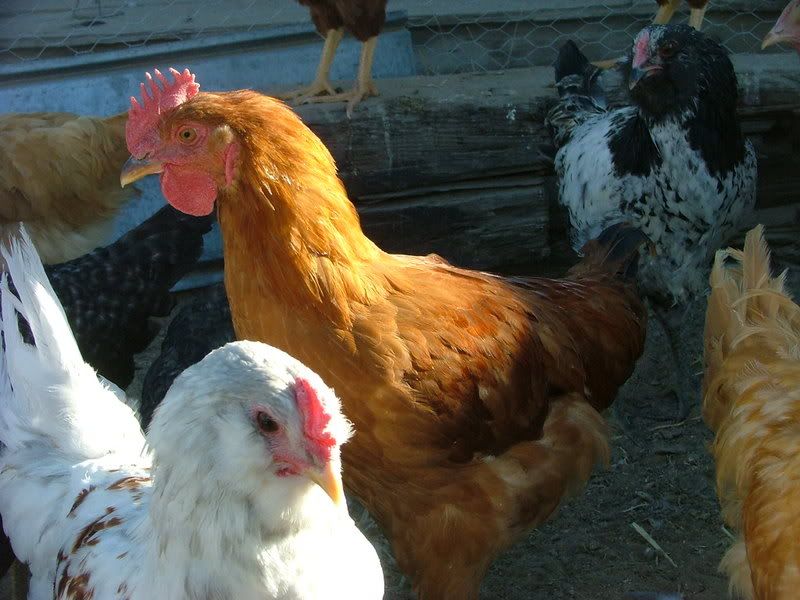 This manly black and white specimen and all of his brothers are also in my freezer. I used two of them for dinner at a family reunion. It was a surprisingly cathartic experience using chicken meat that I had raised myself. One more step away from the machine.
I harvested ten roosters altogether. The crowing is now down to just a few Buckeye roosters.