We have three barn cats. They're lovely, sweet cats to us. Very effective predators, also.
One of them was playing with his catch on the lawn when Hannah saw him. Squeamish, she is not.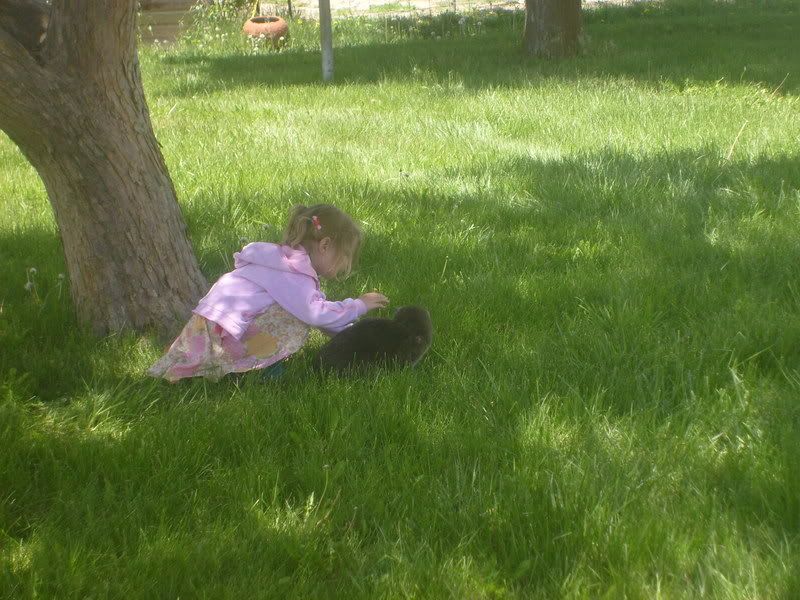 It looks like she's reaching for the mouse or to stop Ghandi - she was just petting him, telling him what a wonderful cat he was. The mouse didn't think he was so wonderful.