are doing a bang-up job of rodent control. Mice are finding our property very unfriendly. Luckily, the farm surrounding us has plenty of rodents to keep our predator population well-fed. We've even had two hawks circling for the last week. The farm has tractors plowing and planting and that always brings out the rodents which brings out the predators.
I got these pictures of our owl.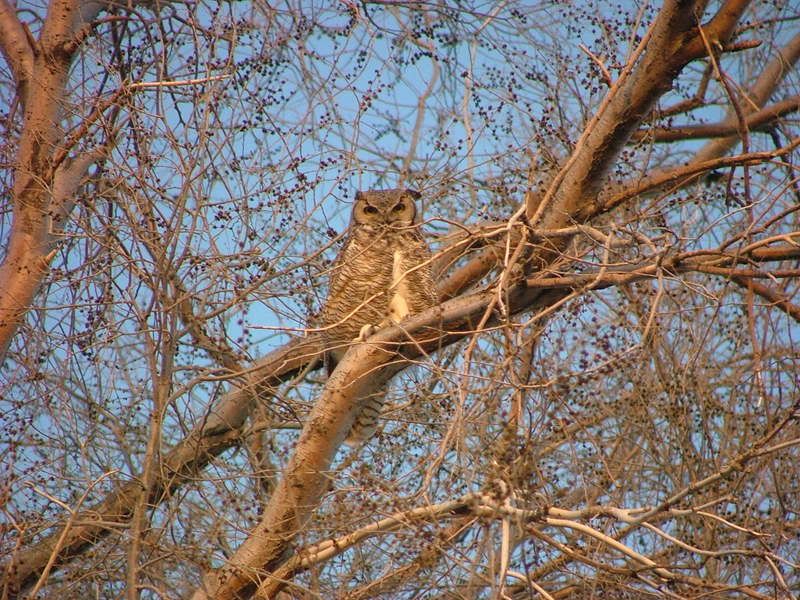 I can't seem to get a picture of its mate. I can only find one owl at a time, though I can hear two. One always stays much better hidden than the other.
Our calico barn cat had a litter. She's had three litters since she moved in with us and all three have had three kittens - a white, an orange, and a black and white. She had this litter under a big pine tree on our property. I was able to squirm through some branches and get a picture, but I didn't pick them up. She doesn't do well if her kittens are handled before she brings them out. She's not the best mother.
The orange is obviously a male - it will be interesting to see what the other two are. In her other two litters, the white one was female and the black and white one was male.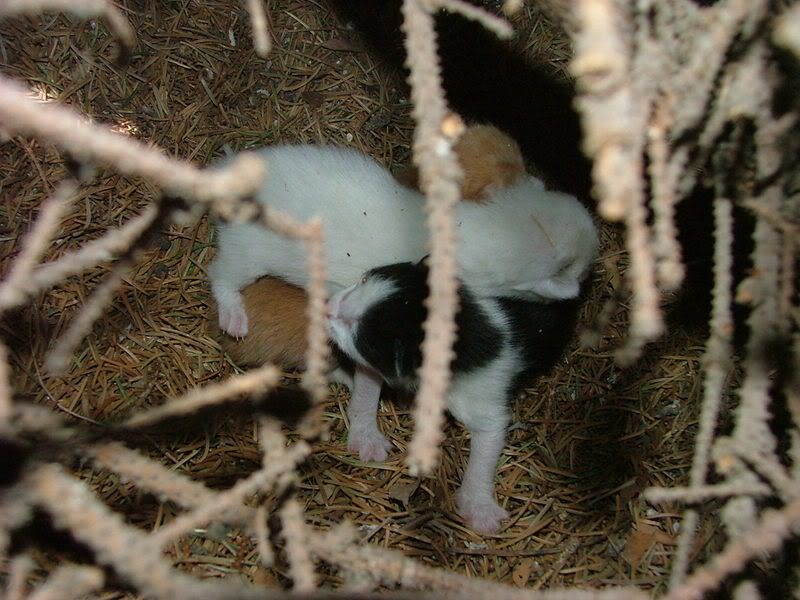 The first litter she had, she had in our barn attic, and only one kitten survived - Desiree, our white cat. The second litter she had, she had in an old birds nest in our lilac tree.
Not surprisingly, none of those survived. I'm hoping for a better outcome with this litter, and I'm hoping to get her spayed soon. In our rural area it's $90 for a cat spay. That's a lot of money to pay to spay a barn cat. We're still discussing it.