This is what Matt did today - went and bought a pony cart.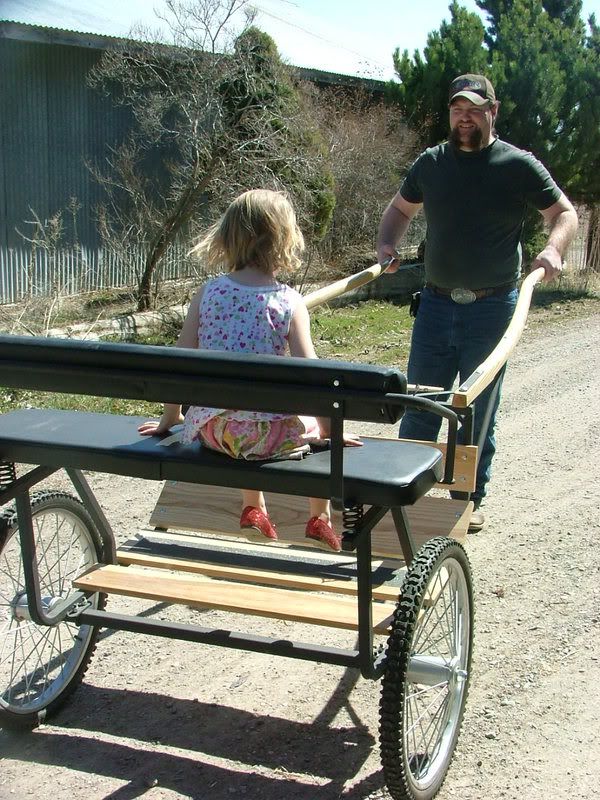 We've been looking for one for awhile and finally found one that we liked in our price range. We want to go riding as a family but don't have a horse that I can trust riding with an infant or a toddler. With this, Matt can ride his horse, I can drive the cart with the kids on it. We're still in the market for a nice, gentle old ranch horse that Hannah can ride and do barrel racing in the kiddie rodeos on. If we find one of those, it will be just the two youngest and me on the cart and Hannah and Matt riding - a good family activity.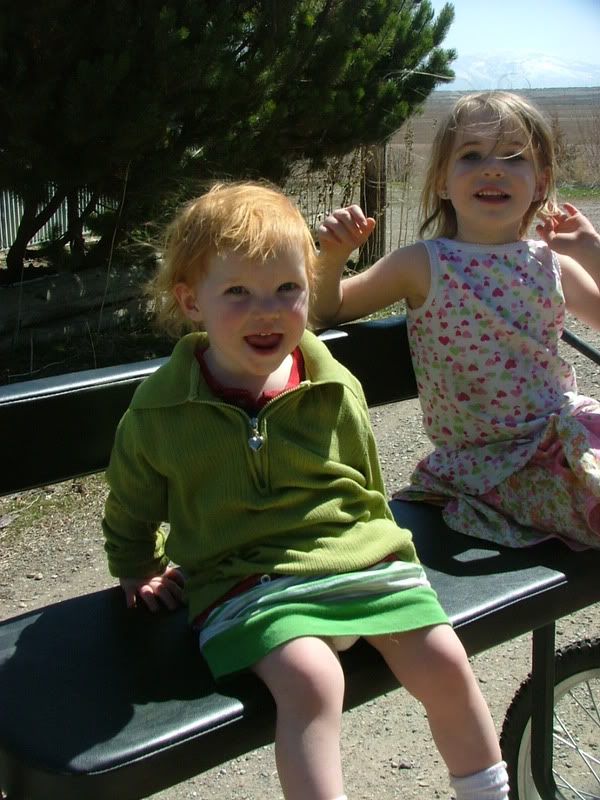 After working as a wrangler in Jackson Hole, Wyoming for the man that also ran the stagecoach in town, I know what kind of wrecks can happen when you hook an inexperienced animal up to something like this. I was kind of looking forward to Princess (the pony) deciding she didn't want to have anything to do with it because Matt was sure, absolutely sure, that she would be fine.
She was fine.
More than fine, actually. It really appears that she's either done this before or she is the most easy-going pony I've ever met. I don't think it's the latter, but either way we got a better deal when we bought her than we thought.
She was amazing. We pulled her around without the girls for a few minutes, then put the kids and the mom on and Matt pulled us down the road. Hannah held the reins the whole time, pretending she was in The Aristocats.
I wanted a turn at leading her, so Matt got a turn to ride. Notice how Ains is leaning off the back. She was less impressed than she thought she'd be. Apparently the pony needs a turbo button.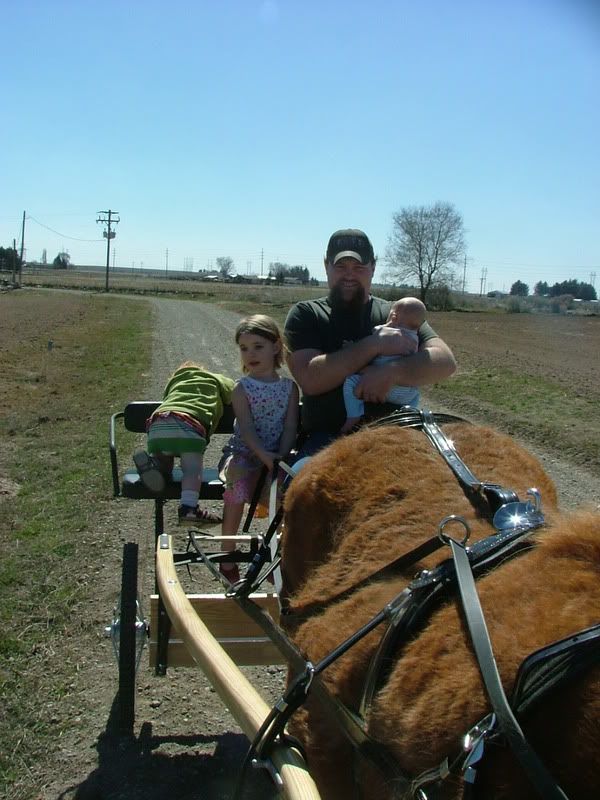 *Matt's feeling self-concious about the appearance of the pony here and wants me to let you know that she's not really mangy looking in real life - it's her winter coat starting to come off that makes her look so poorly. Just so you know. lol
Here the girls are resting while Matt unhooks the cart.