I'm sorry it's been so long between posts. We've been busy here starting seeds, planning out the garden, lambing, watching our owls, chasing away randy neighbor dogs that want to flirt with my husband's dog, going to the auction, and having a baby.
Here's our newest addition. He joined our family early Monday morning, and in that strange, unexplainable but undeniable way, he already fits like he's always been here.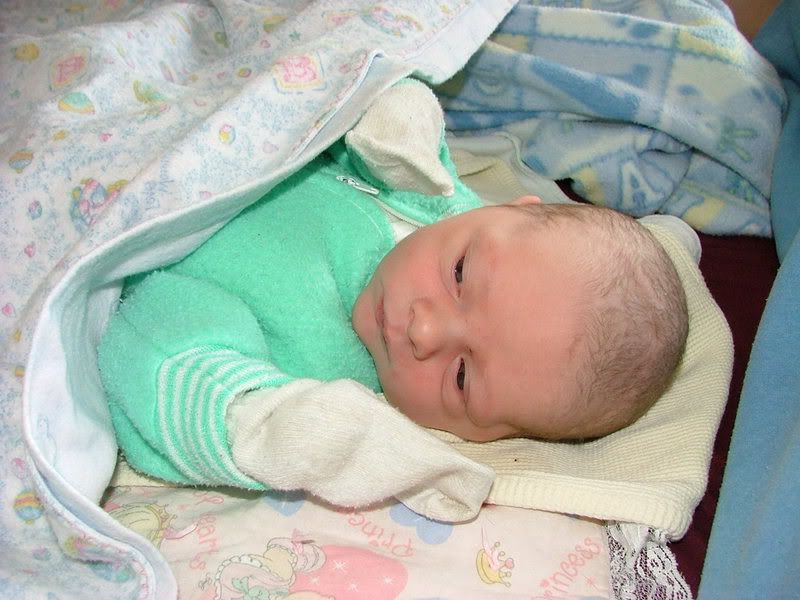 My husband got me
this hammock
for my birthday so that I can work in the garden while my baby is nearby and safe out of my daughters' reach. We have a lovely maple tree right outside of the garden. I'm hoping it works as well as I imagine it will.