It's been storming here lately. It's snowed quite a bit, but the problem isn't the amount of snow that fell from the sky. The problem is the amount of snow blown here during the wind storms.
Our driveway is at least half a mile long. There is too much snow now for my husband to keep the drifts back with the blade on his four-wheeler. The farmer who lives at the end of our drive keeps it clean with his tractor when he thinks of it, which I really appreciate. Even a small breeze will drift the snow onto the drive and make it impassable for my car and barely passable for my husband, even with four-wheel drive.
Now I know why when I was saying how pretty the snow was when it was falling, my husband was just shaking his head.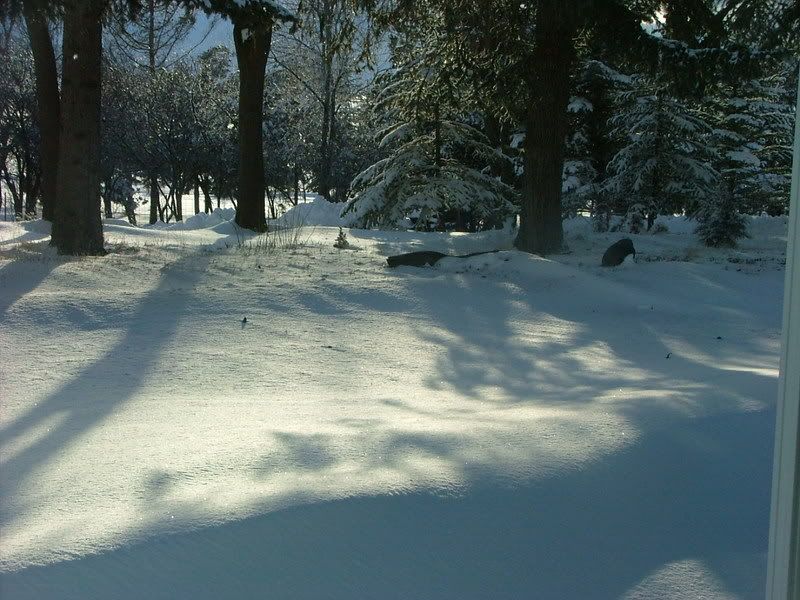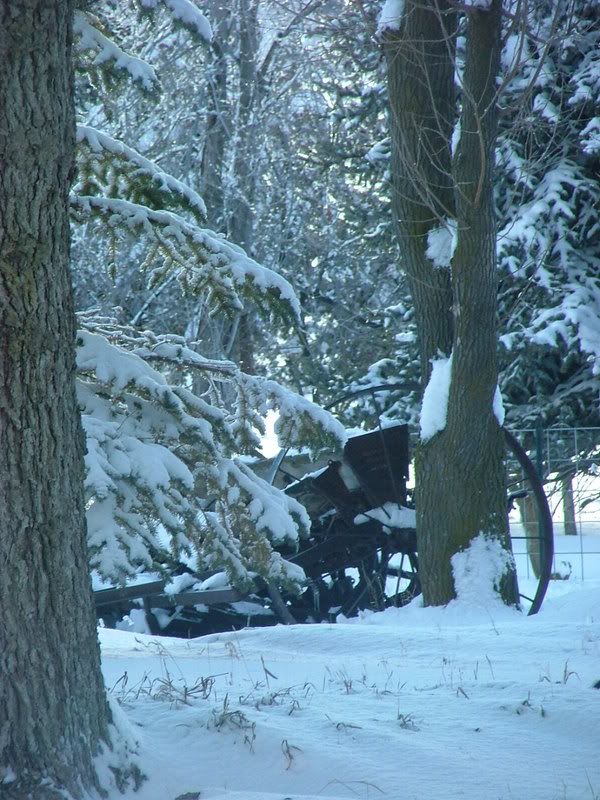 My little goat who was supposed to go on the fourth of February doesn't look close yet. If they hadn't hand bred her, I'd think the dates were off. I really hope she doesn't surprise us and have them outside, but I hate to bring her in if she's not close - she's pretty skittish and that would stress her out. Her baby would probably be just fine being born outdoors, but I'd rather it be born in the shed. I'll keep watching her.