Five lambs. Four females, one male. Only two moms, which means that we'll have to bottle-raise one. My little girl is the only one thrilled about that.
Here are the twins.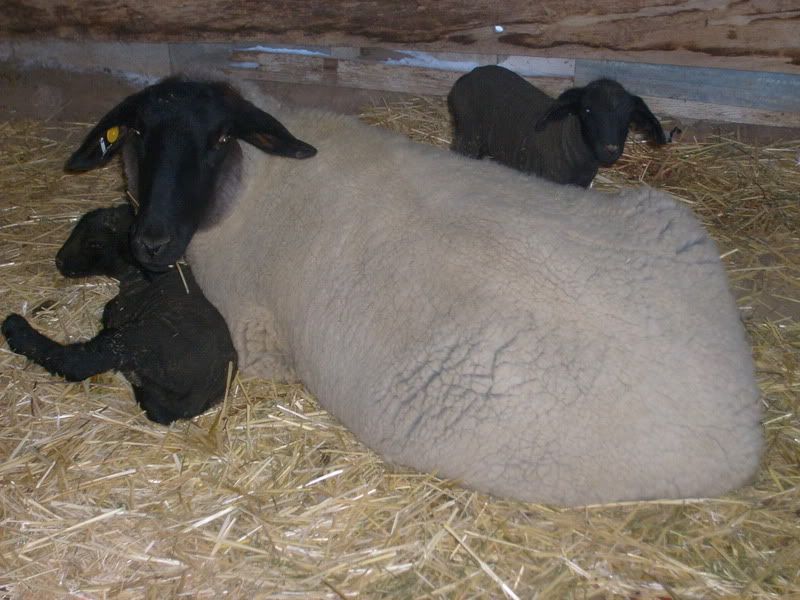 And the triplets.
Hannah holding one of the triplets.
Walking out to the barn, trying not to trip on Ghandi.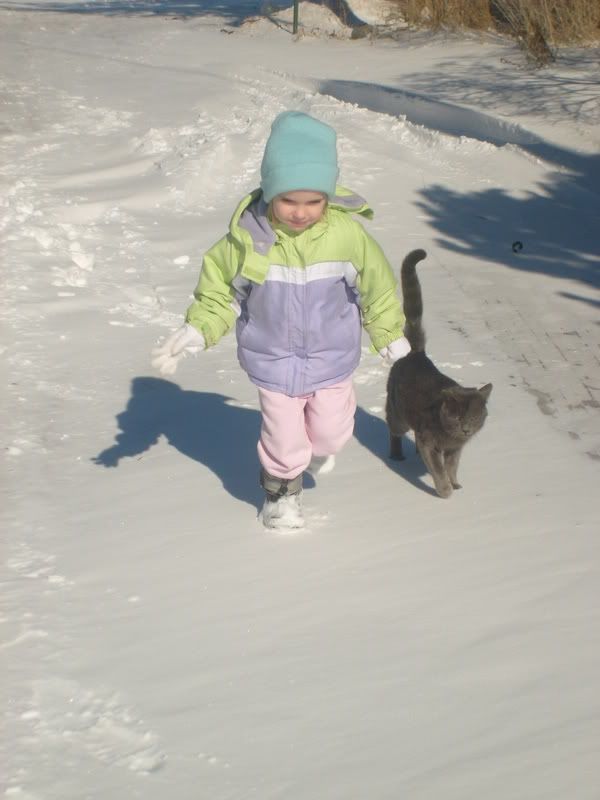 And my girls. Just because I love 'em. Ariel, the tri-color on the right, is the first one due to kid. Hopefully in two weeks.